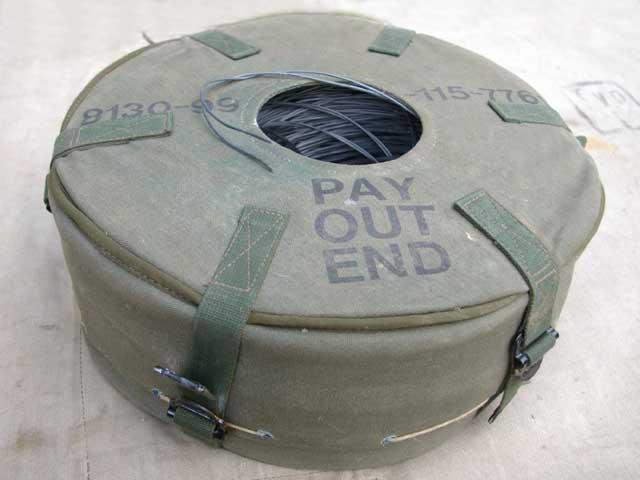 Two core twisted pair high temperature, fire resistant DON10, WD1/TT, D10 Telephone Cable with breaking resistance of up to 1/2 Tonne! These cables are used over long distances to connect together field telephones, line equipment and field telephone exchanges as well as remote handsets to Clansman radios.

Each cable core is double insulated with Polyethylene insulated conductor and secondary nylon insulation, and is black in colour. Wire diameter including insulation is 4.64mm, wire strand thickness 0.28mm. Each core has 7 strands of wire, 4 of which are plated copper wire and 3 strands of steel wire for toughness.

Supplied in 800 meter canvas dispenser pack. NSN: 8130-99-115-8152, Canvas dispenser NSN: 8130-99-115-7761.