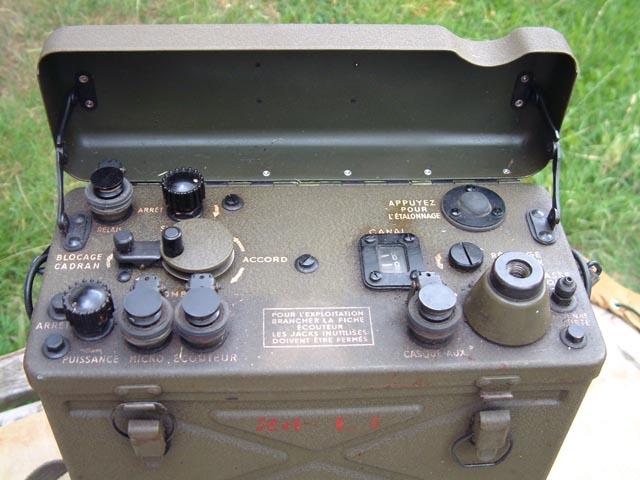 These BC-1000's are from NATO surplus and are made in France under license from Motorola in USA.

40-48 MHz in forty one 200KHz steps, FM, IF 4.3 and 2.515 MHz, power output 300 mW RF, 200mW AF, transmission range up to 3 miles with the long antenna. The radio has a built-in 43 MHz crystal calibrator. Requires 4.5VDC 500 ma and 90VDC 25 ma. The radios have French markings and are dated late 40's or the early 50's.

The radio comes complete with the following accessories. CS-128 Battery Box, HS-30 Head Set, SW-141 Switch with Leather Strap, AN-130 Antenna, M-391 Pad, ST-50, ST-54 & ST-55 Straps, TM-11-242 Manual not in English.