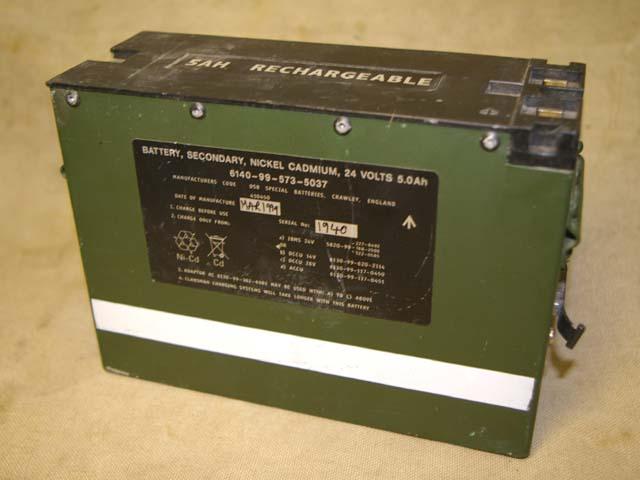 This is the Clansman 24 Volt Rechargeable Nickel Cadmium Battery Pack, capacity 5Ah. The battery is used with many Clansman Man-Pack radios such as PRC-320, PRC-344, PRC-351, PRC-352.
The battery can be re-charged by using a Clansman Hand Generator or with one of the following Clansman battery chargers:
Charger Battery, DCCU 28 Volt, NSN: 6130-99-117-0450
Charger Battery, DCCU 14 Volt, NSN: 6130-99-620-2114
Charger Battery, ACCU, NSN: 6130-99-117-0451
The metal battery pack is supplied in used condition and may not last for long. However as they are metal construction with the top riveted on they can be taken apart for cell replacement.
See this excellent article on
Refurbishing a Clansman Battery on VMARS website.