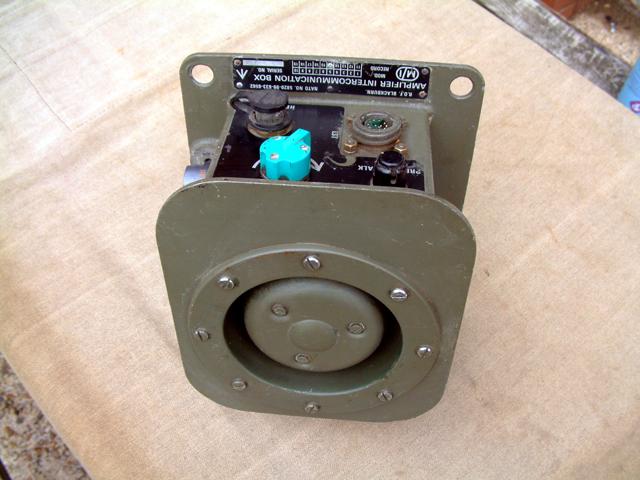 Normally used on the rear exterior of a Self Propelled Artillery Vehicle, the Clansman Amplifier Intercommunications Box (AIB) provides cordless intercommunications between the interior of vehicle and ammunition numbers outside the vehicle.

It is switched on at the Radio Lines Box (RLB) and allows ammunition numbers to monitor the harness intercommunications channel or to be addressed by the commander. The unit has a Press-To-Talk button to permit ammunition numbers to reply by connecting the loud-speaker in to the harness circuit as a microphone!

An internal microphone amplifier inside the AIB raises the output level of the loud-speaker to a level compatible with the other crew box outputs. Volume control of the loudspeaker is controlled by the volume knob on the AIB.

A standard 7-pin Clansman Headset or Handset can be externally connected to the AIB using the socket provided. NSN: 5820-99-633-6562. Supplied in untested condition, Grade 3.