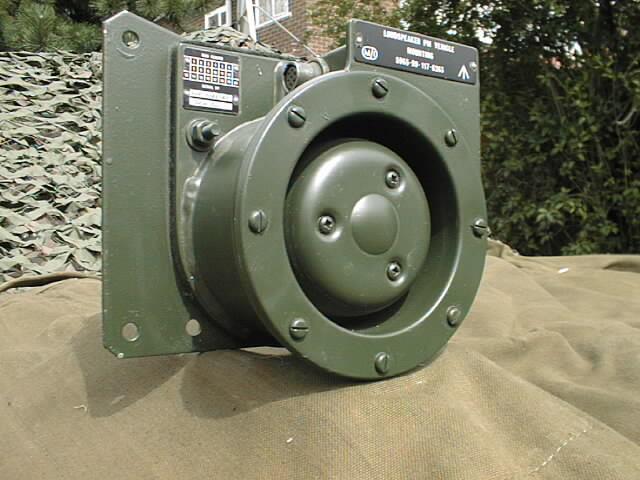 The Clansman PM Vehicle Mounting Loud-Speaker LSV can be connected directly to a Clansman vehicle harness and radio installations such as VRC-321, VRC-322, VRC-353.

It also works with Clansman man-pack radios such as the PRC-319, PRC-320, PRC-344, PRC-349, PRC-350, PRC-351, PRC-351M, PRC-352 if directly connected.
Supplied in New Grade 1 condition. NSN: 5965-99-117-6263.