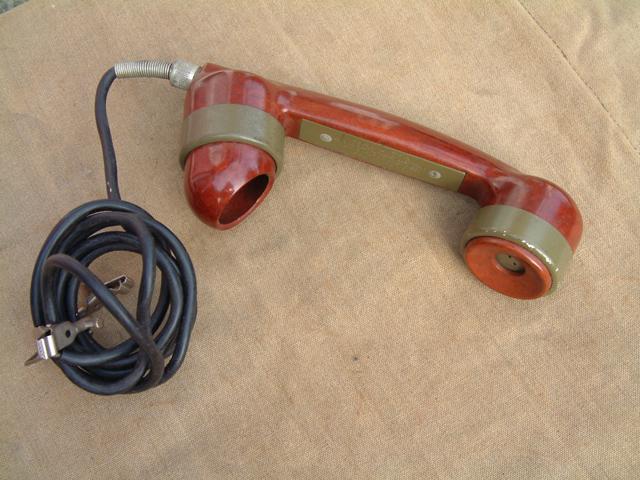 French TF.PP-1A Sound Powered Telephone
Sound powered telephone equipment provide facilities for talking and signalling with-out the use of any batteries or a power source. The telephone handset contains a sound-powered transmitter and receiver units.

The French TF.PP-1A sound powered telephone requires 2-conductor field telephone wire connected to another unit for communication with-out batteries. The handset is constructed from bakelite and the rubber cord is terminated with crocodile clips for easy wire hook-up. Maximum talking and signalling range of the TF.PP-1A is about 5 kilometres over 2 core telephone wire. These telephones are supplied in very good tested condition.