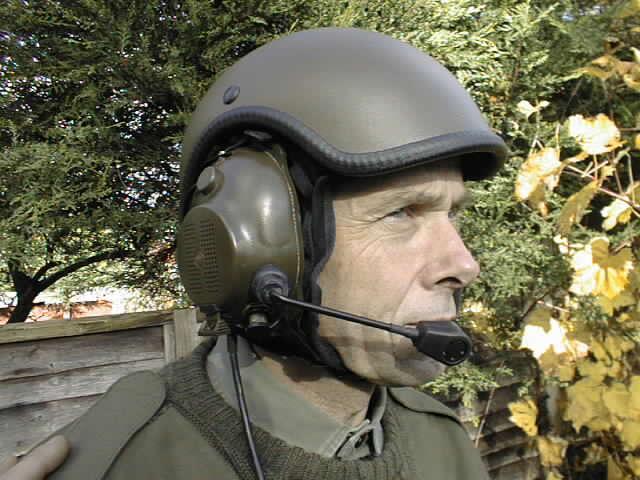 Manufactured by Marconi Secure Radio in Portsmouth, England.
The MH1 Headset with Helmet are designed for use with the Clansman vehicle radio sets such as VRC-321, VRC-322 & VRC-353 and in Vehicle control harness. It will also work with Clansman man-pack radios. The MH1 weighs approximately 650 grams and is designed to be worn with virtually all types of headgear. The helmet is easily detachable from headset. The earpieces are linked with head, neck and chin straps, all of which are adjustable to optimise fit and comfort for the wearer. The standard MH1 comprises a headset fitted with a cable connector assembly for attachment to a pressel switch assembly and an omni-position boom micro-phone. The microphone is of the pressure gradient (noise-cancelling) type. Each earpiece features an adjustable shutter device designed specifically to attenuate environmental noise. Supplied as brand new Grade 1.

TECHNICAL SPECIFICATION HEADSET
Earphone Type: Rocking Armature, fully tropicalised.
Earphone Sensitivity: 120 dB relative to 20 uPa for 1 mW at 1 kHz (each earphone).
Earphone Impedance: 300 ohm + 25% at 1 kHz (each earphone).
Microphone Type: Miniature Dynamic, noise-cancelling, fully tropicalised.
Microphone Sensitivity: -69 dB relative to 1 V/Pa open circuit at 1 kHz.
Microphone Impedance: 300 ohm + 20% at 1 kHz.
Operating Temperature Range: -30 to + 70 'C.
Relative humidity: 95% at + 35 'C.
Plug and cables: supplied with 800 mm cable terminated in 7 Pin Clansman plug.
Weight: 650 grams.