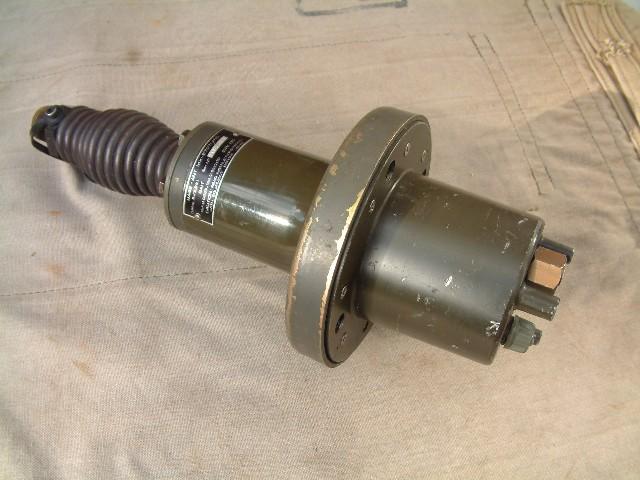 The MX-6707/VRC Antenna mast base and Automatic Antenna Tuner ATU operates over 30 to 76 MHz VHF range in 10 band segments. Automatic Tuning of any one of 10 segments automatically selected by a solenoid-driven switch in the matching unit. Solenoid is controlled from receiver-transmitter RT-246/VRC or RT-524/VRC, or from amplifier power supply OA-3633/GRC.

Band segments can be manually selected on the antenna base assembly.Reliable: Operates under extreme environmental conditions meets U.S. military specifications assures trouble-free communication under severe combat conditions flexible base spring permits bending and prevents breakage (tie-down kit allows antenna to be bent and tied to vehicle).

The MX-6707/VRC Antenna mast base is used with the following radio sets: AN/VRC-12 through AN/VRC-49, AN/VRC-53, AN/VRC 64, AN/VRC-65, AN/VRC-6550, and AN/GRC-160, as well as many other VHF Radio Sets that require vehicular installation.

In addition the MX-6707/VRC Antenna mast base can be used to extend the communication range in radio sets: An/PRC-25, AN/PRC-77, and AN/PRC-1177, as well as many other UHF radio sets operating in the 30-76 MHz frequency range.