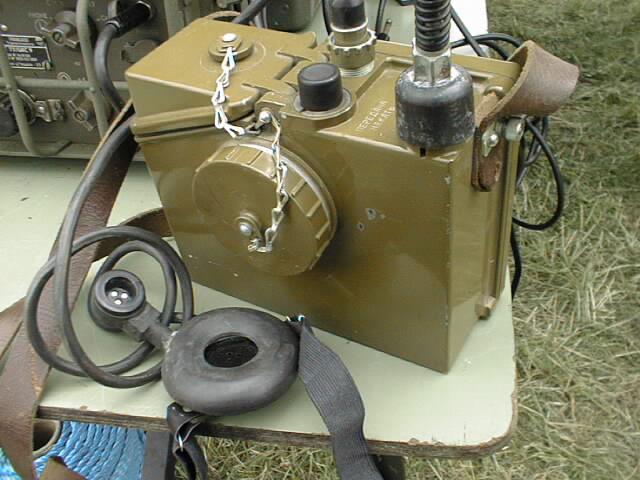 P-126 Receiver/Transmitter
The Russian P-126 is a small short range VHF FM transceiver. Manufactured in 1962 it is a ruggedly constructed light weight battery operated radio. It was used by Russian and East German Army's as a manpack set for short range Platoon to Company communications.

Frequency range 48.5-51.5MHz with 100Khz spacing. It has a power output of 360mw and a transmission range of 2 to 4 Km. Comes in two versions, crystal controlled and continuous tune. The crystal controlled version has three pre set frequencies. Uses 2 transistors and 11 tubes. Powered by two CUA-12 1.2V, 12Ah Batteries. Supplied complete with accessories and in very good condition.