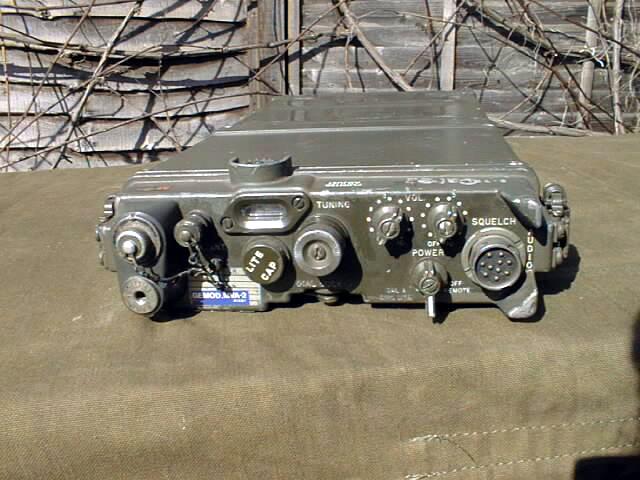 Radio set AN/PRC-10, frequency range 38.0 to 54.9 MHz, Super-Heterodyne FM Receiver / Transmitter. Man-Pack or Vehicular fixed station operation.1 Watt transmitter Output. Uses 16 miniature wire ended tubes. Power requirements 1.5V, 6V, 67.5V, 135V powered by BA-279 battery.

The AN/PRC-10 is part of a family of radios AN/PRC-8, AN/PRC-9, and AN/PRC-10 which were used as a squad radio by US Army in Korea and Vietnam Wars and by many NATO countries. Made in USA in 1950's and 60's, each radio had a different frequency range.

AN/PRC-8 >>>> 20.0 to 27.9 MHz
AN/PRC-9 >>>> 27.0 to 38.9 MHz
AN/PRC-10 >>>> 38.0 to 54.9 MHz

The PRC-10 is supplied in good working condition Grade 2 with the Battery Box, but no other accessories. H-33/PT Handset is available separately.