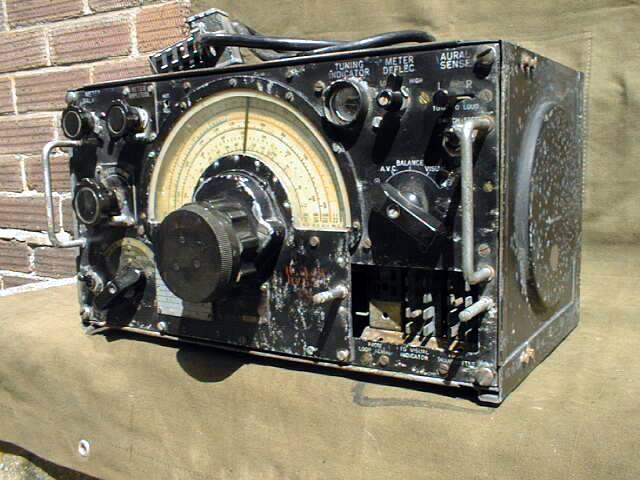 R-1155 W.W.II. Lancaster Bomber Receiver
The R-1155 was the standard radio Receiver installation in W.W.II Lancaster bombers. Used by the British Royal Air Force. The receiver was used to provide communications, direction finding and homing functions. Using 10 tubes, it was the companion receiver to a T-1154 Transmitter.

The R-1155 is a LF and HF super heterodyne receiver covering from 75kHz to 18.5mHz in 5 bands, 560kHz IF. Power requirements are 6.3VDC @ 4A and 230VDC @ 70mA. Audio output is 200mW into 5k ohms.