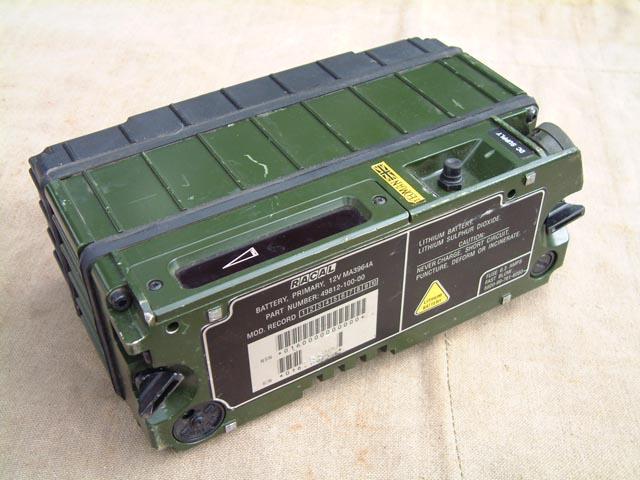 Racal Primary Battery 12 or 24 Volts with Charger
Racal Primary Battery for use with modern Racal man-packs which require 12 or 24 Volt supply.

These Lithium batteries are past sell by date and in good used condition. The battery box can be taken apart for easy cell replacement. The batteries have a build-in charger. Available in 2 versions, 12 Volt MA-9364A or 24 Volt MA-9361A, Supplied in untested condition.