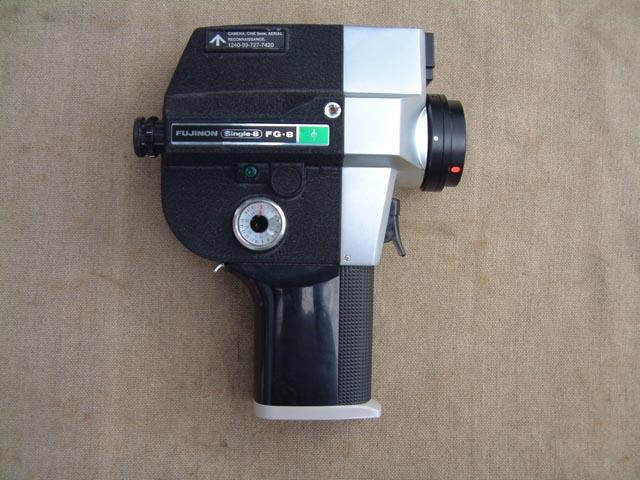 8mm Cine Aerial Reconnaissance Camera
These 8mm Cine Film Cameras were used on board British Military Aircraft for Reconnaissance purpose. The cameras are made by FUJI Photo Optical Co. in Japan for the Royal Air Force. Nato Number 1240-99-727-7420. Model Fujinon Single-8 FG-8.

The camera takes a 8mm film cartridge and has a remaining film indicator and rewind button. Operates from 12 volts DC. The camera was clipped on to a high powered lens that was fixed on the aircraft and would have filmed bomb damage for assessment or for spying on enemy installations.