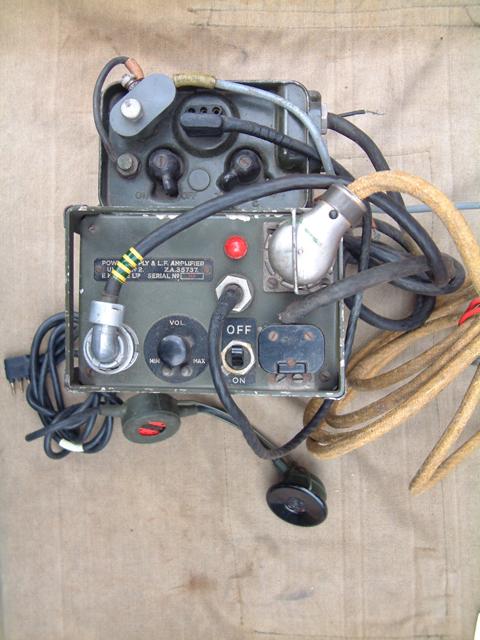 Wireless Set No.88 AFV Type A & Power Supply LF Amplifier No. 2
This unit comes with a Wireless Set Number 88 and a Power Supply and LF Amplifier Unit No. 2. The unit includes most cables and a handset.

The PSU / Amplifier is powered by 12 Volt vehicle battery and provides 1.5V LT and 90V HT for the radio. The unit has two AF amplifiers and a transmit-receive relay. It can also be connected to special Control Boxes No. 16 and No. 17 to a W.S.19 harness. A voltage regulator is incorporated in the power supply to protect against excessive input voltage.