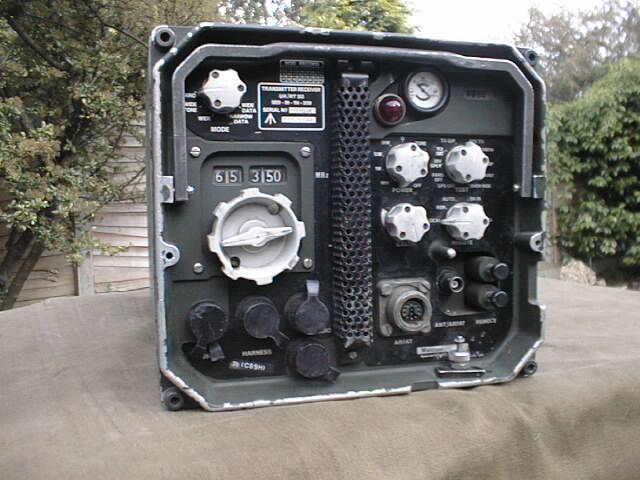 The UK RT-353 / VRC-353 was manufactured by Marconi Space and Defence Systems for the British Armed Forces. The VRC-353 was first introduced in the 1970's and was the worlds most versatile and advanced VHF FM vehicle radio system of it's time, capable of voice and data. It was mainly fitted in Land Rovers, Tanks & FFR vehicles and used as a base station.

Constructed in a die-cast alloy waterproof case, the radio is operationally compatible with the Clansman range of VHF radios as well as the RT-524, PRC-25, PRC-77, VRC-12, SEM-25, SEM-35 and other VHF radio sets.

Range capability in excess of 50 Km. Frequency range 30-75.975 MHz, digitally synthesised. Mechanical digital frequency read out, manually controlled frequency setting switch. 1840 channels @25 KHz spacing or 920 @50 KHz spacing. Built in function test meter, fully automatic squelch, maximum power output 50 Watts into 50 ohms. Output power can be selected on the front panel 100 mw, 1W, 15W, 50 Watts.

Operating voltage 21.5-34VDC, typical power consumption is 3A on receive and maximum 10A on transmit at 24VDC. Shipping weight 25Kg.

The VRC-353 radio is supplied in very good tested condition Grade 2.