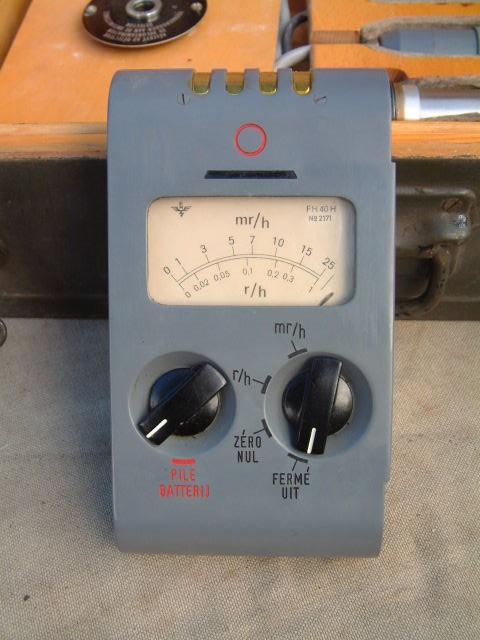 We have a number of these Geiger Counters that are faulty. The fault is usually the needle indicator moment. The unit comes with the wooden carry case and a some accessories including Geiger Muller Tubes. They are great for experimentation or spare parts.

The FH-40H Geiger Counter was manufactured by Frieseke and Hoepfner of Germany, was used by German, Belgium and the U.S. Atomic Energy in the 1950's and 1960's. The FH 40H Geiger Counter comes in a wooden case that contains two drawers that are loaded with accessories such as a selection of Geiger Muller Tubes all of which are of glass construction, extension cables and external probes. The unit has two ranges of 0-25 mR per hour and 0-1 R per hour and operates from normal D size batteries.

The radiation measuring instrument FH-40H Geiger Counter serves for measuring the intensity and dose rate of gamma radiation, X-rays and detecting of beta rays as well as alpha rays when using certain accessories.

The Radiometer is supplied in faulty condition Grade 4 and with some accessories, not all accessories are present in the box.