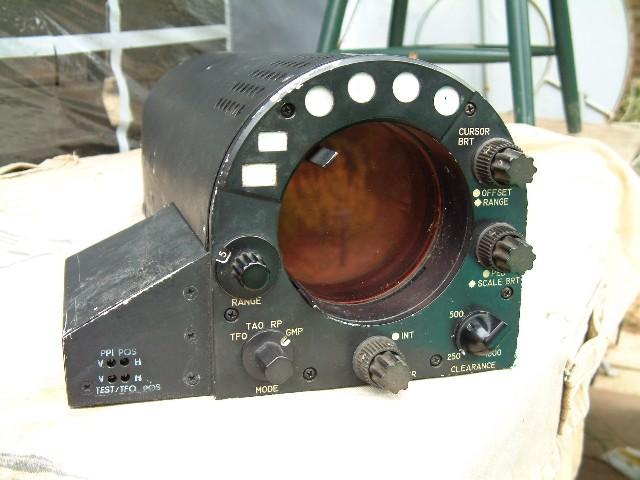 The IP-710/APQ-99 radar indicators were removed from RF-4 Phantom Fighter Jets. Made by Texas Instruments the indicator unit is part of the AN/APQ-99 radar system still in use today.

The radar system was specially developed for the RF-4 version of Phantom Jets. The AN/APQ-99 radar unit is an elevation twin lobe mono-pulse system with ground mapping and terrain following capabilities operating in the J-band frequencies.

The IP-710/APQ-99 Radar Indicator is supplied in good condition, Grade-3 Un-tested.