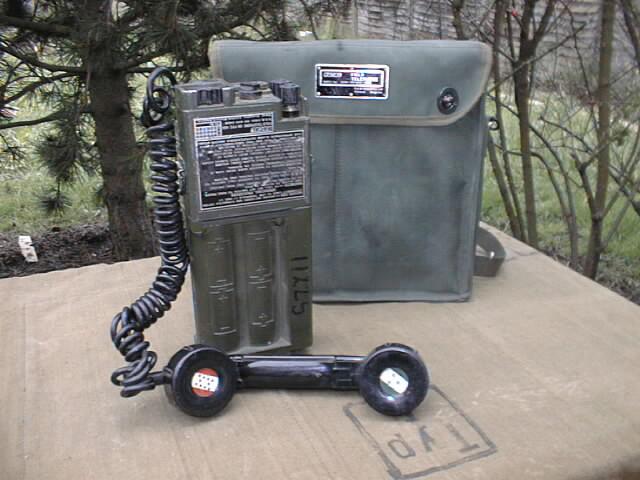 The Racal UK PTC-404, 2 Wire Field Telephone safely operates from 6 VDC using 4 D Cells and connects by 2 core wire. These field Phones are designed to be water and dust proof. Operational range is over 10 miles!!! (28km). 3 Modes of operation, Normal for normal speech, Whisper for when circumstances only permits whispering in to the microphone and Test to test operation and communications link. Also featured is a variable Audio and Visual Alarm facility.
A Pair or more of these Field Telephones make an ideal and easy communication link between two or more points such as house to the garden shed, or from cave to the surface.
** Field Telephones are supplied complete with Handset and Nylon Carry Bag. Supplies are limited.
For high quality telephone cable please have a look here,

800 Meters DON-10, WD1/TT, D-10 Twisted Pair Telephone Cable

The DON-10 is a two core twisted pair high temperature, fire resistant Telephone Cable with breaking resistance of up to 1/2 Tonne! These cables are used over long distances to connect together field telephones, line equipment and field telephone exchanges as well as remote handsets to Clansman radios.