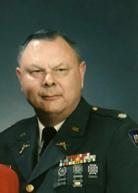 By LTC William L. Howard (Deceased)

About the Author
THE WILLIAM L. HOWARD VIRTUAL ORDNANCE TECHNICAL INTELLIGENCE MUSEUM
---
Throughout this report the initials NVA, VC and PRC are used. They stand for North Vietnamese Army, Viet Cong and Peoples Republic of China and should not be confused with the East German National Volks Armee or the PRC used for AN/PRC designations.
Section ( I ) North Vietnamese Army Introduction
Communication Equipment of The North Vietnamese Army and the Viet Cong.
Section ( II ) Older Radios sets used in the conflict
Chinese Type 102E / XD6 Radio Station.
Type 139 Receiver.
Type 7512 Receiver.
The Type 63 Back Pack Radio.
The Type 601C Transmitter.
Chinese 702 Series Radios.
The VTS-2 Receiver.
Chinese Type 71B Radio Transceiver.
The Viet Cong Home Brew sets.
North Vietnamese Agent Radio.
North Vietnamese Signal Intercept operations.
Section ( III ) Newer Radios sets used in the conflict
Chinese Type 884 or the Mercury Talk / Mercury Walk Radio.
Chinese Type 883 Radio.
Chinese Type 139A Radio Receiver.
Chinese Radio Set Model 81C Transmitter and Receiver.
Model 50 Hand Cranked Generator, General Description.
Chinese Field Telephones and Switchboards.
AB-64 North Vietnamese Agent Radio
Section ( IV ) Observations and Conclusions
Disposition of Captured Radios.
Chinese Industrial Efforts.
Observations and Conclusions.
Visitors to this page since 1 March 1999 Last updated 18 May 2015
---
Back to Your Articles Index Page.
Army Radio Sales Co. Home Page.